The Glow Hero
HYBRID BAKUCHIOL OIL SERUM
For an instant healthy glow that lasts
Skin type:
Dry skin
Sensitive skin
Normal skin
Usage: AM & PM
Results timeline
Week 1
Skin enjoys an antioxidant surge, shielding it from environmental harm and premature aging.
Our 3 best use tips
Mix with Moisturizer: Enhance your night cream by mixing it with The Glow Hero for an extra nourishing boost.
Sun Protection: Use SPF 30+ sunscreen during daytime as Bakuchiol can increase sun sensitivity.
Nightly Nourishment: Apply as your final evening routine step for deep overnight nourishment.
Main ingredients
A natural slow-aging marvel, derived from the babchi plant, that tackles wrinkles and skin unevenness without any irritation.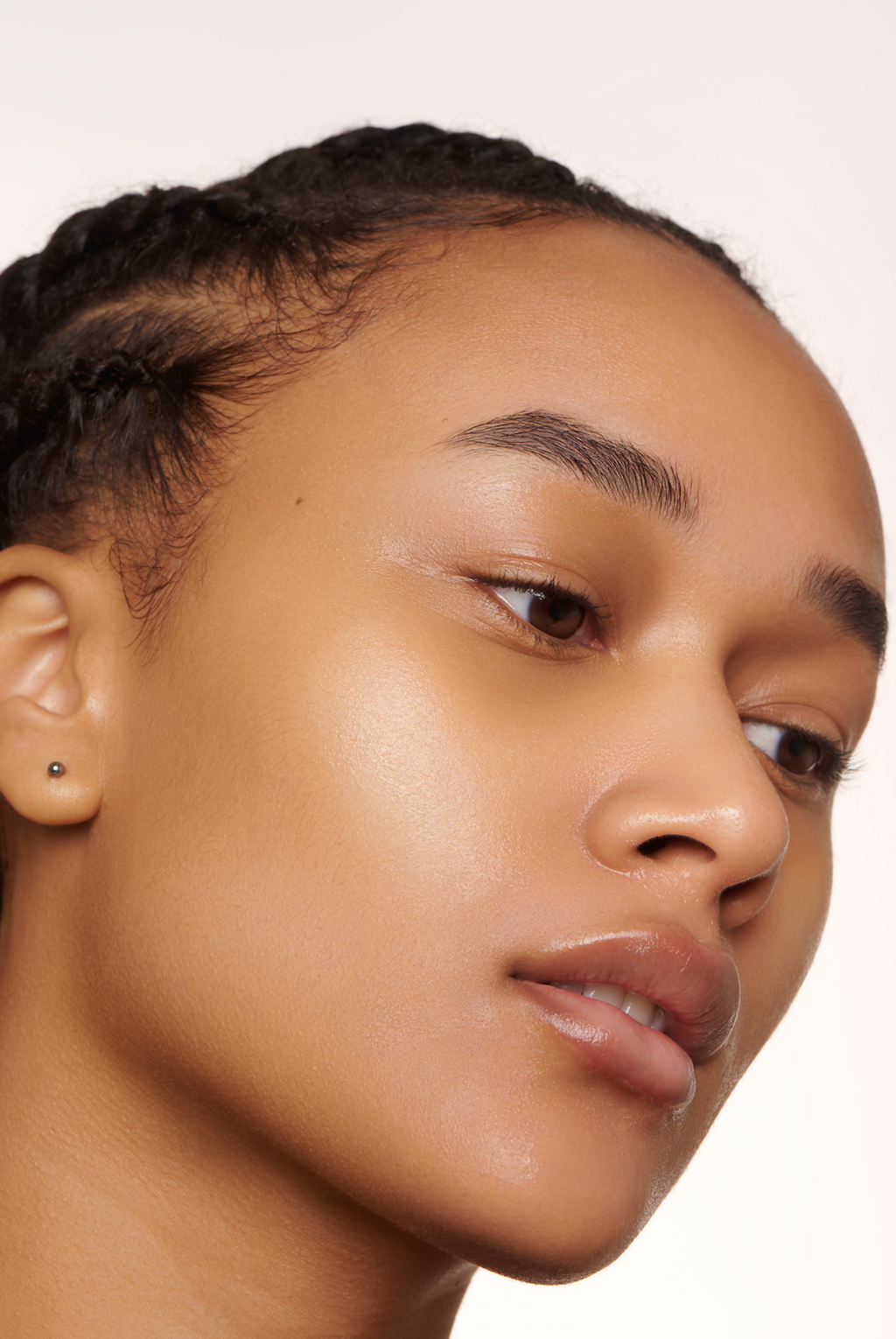 A nutrient-rich oil that leaves the skin feeling supple, ideal for dry skin types.
A super-effective moisturizer that mimics the skin's own oil, preventing moisture loss and restoring suppleness.
Bakuchiol
Macadamia Oil
Squalane (Plant-Based):
Bakuchiol and Macadamia Oil partner up to restore your skin's hydration and smoothness, working to keep wrinkles and unevenness away. Your skin will feel plump and revitalized.
Stress can take a toll on your skin. Give it the comfort it deserves. Squalane, a plant-based moisturizer, alongside soothing Aloe Vera, will provide a calming refuge to your skin.
The combination of Bakuchiol and the richness of Jojoba Oil and Macadamia Oil, rich in essential vitamins and antioxidants, will help to enhance your skin's natural glow.
Bakuchiol, a natural alternative to retinol, aids in unifying your skin tone and brightening your complexion, counteracting the effects of aging.
Bakuchiol gently removes dead skin cells. At the same time, the Macadamia Oil and Jojoba Oil packed with antioxidants keep your skin safe from harmful pollutants.
Lastly, the combination of Squalane and Aloe Vera ensures your skin stays feeling hydrated and plump, restoring your skin's healthy appearance.
COMPLETE YOU ROUTINE
Set (Calm Balm, Bubble Double, Mist Have, Repair Hero, C-Tox, Make My Day Cream, Midnight Magic)