The Make My Day Cream
SLOW AGING DAY CREAM
Start your day right with this powerful moisturiser
Skin type:
Dry skin
Sensitive skin
Normal skin
Oily/Combination skin
Usage: AM
Results timeline
Week 1
Notice increased skin hydration and a protective layer against environmental damage.
Our 3 best use tips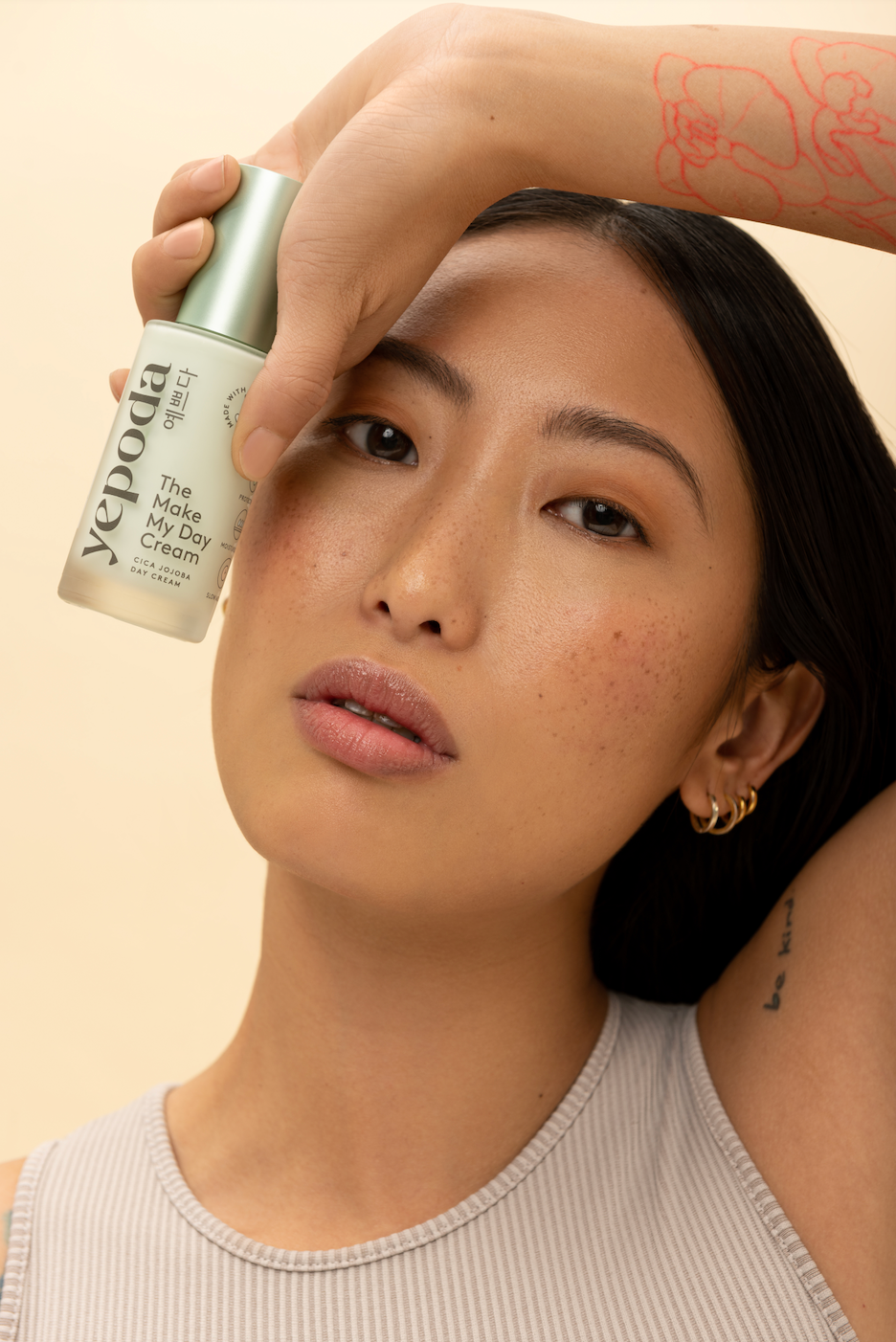 Morning Hydration: Start your day by applying to double-cleansed skin for ultimate moisture boost.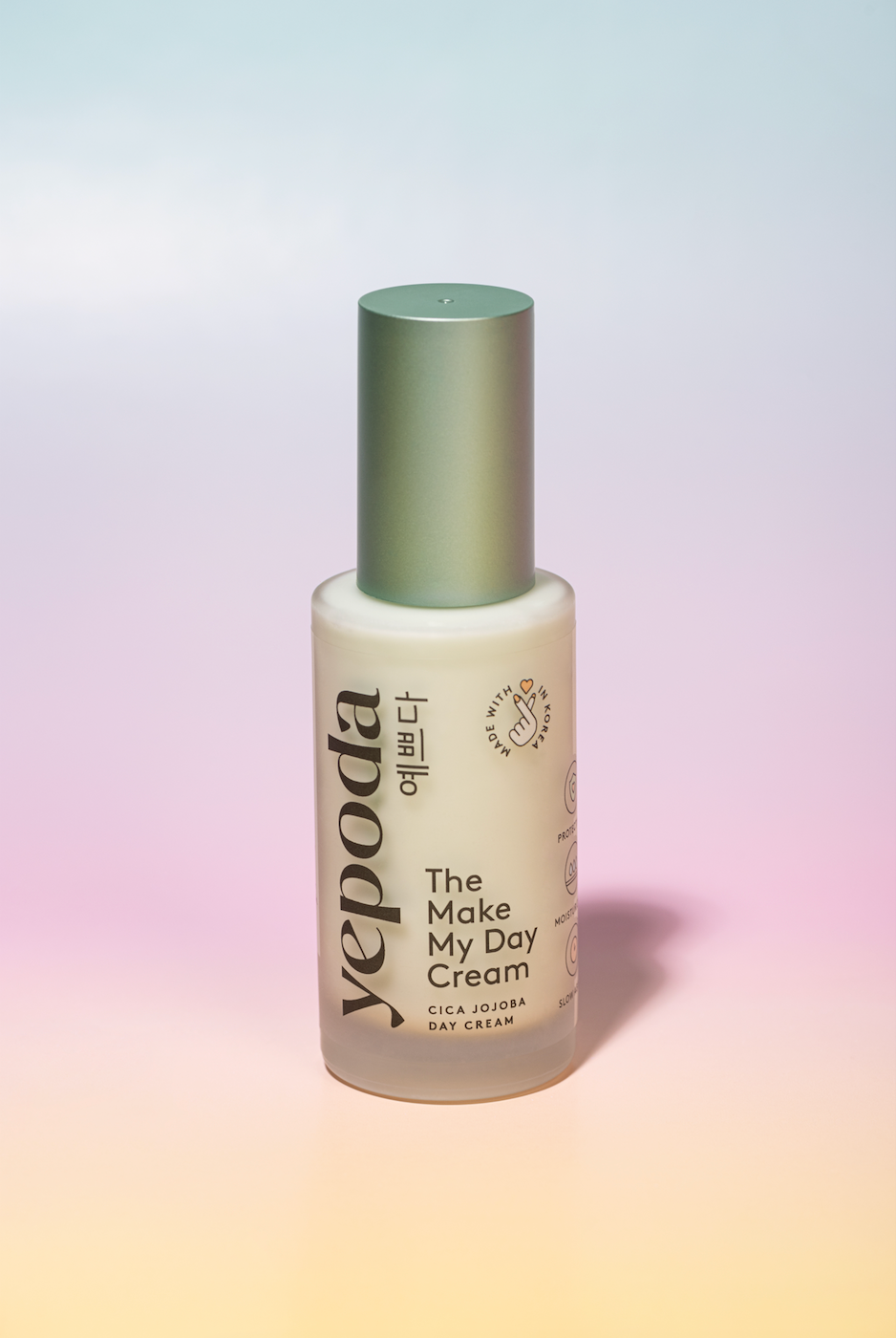 Mix with Serum: Enhance the slow aging effect by mixing it with The Glow Hero.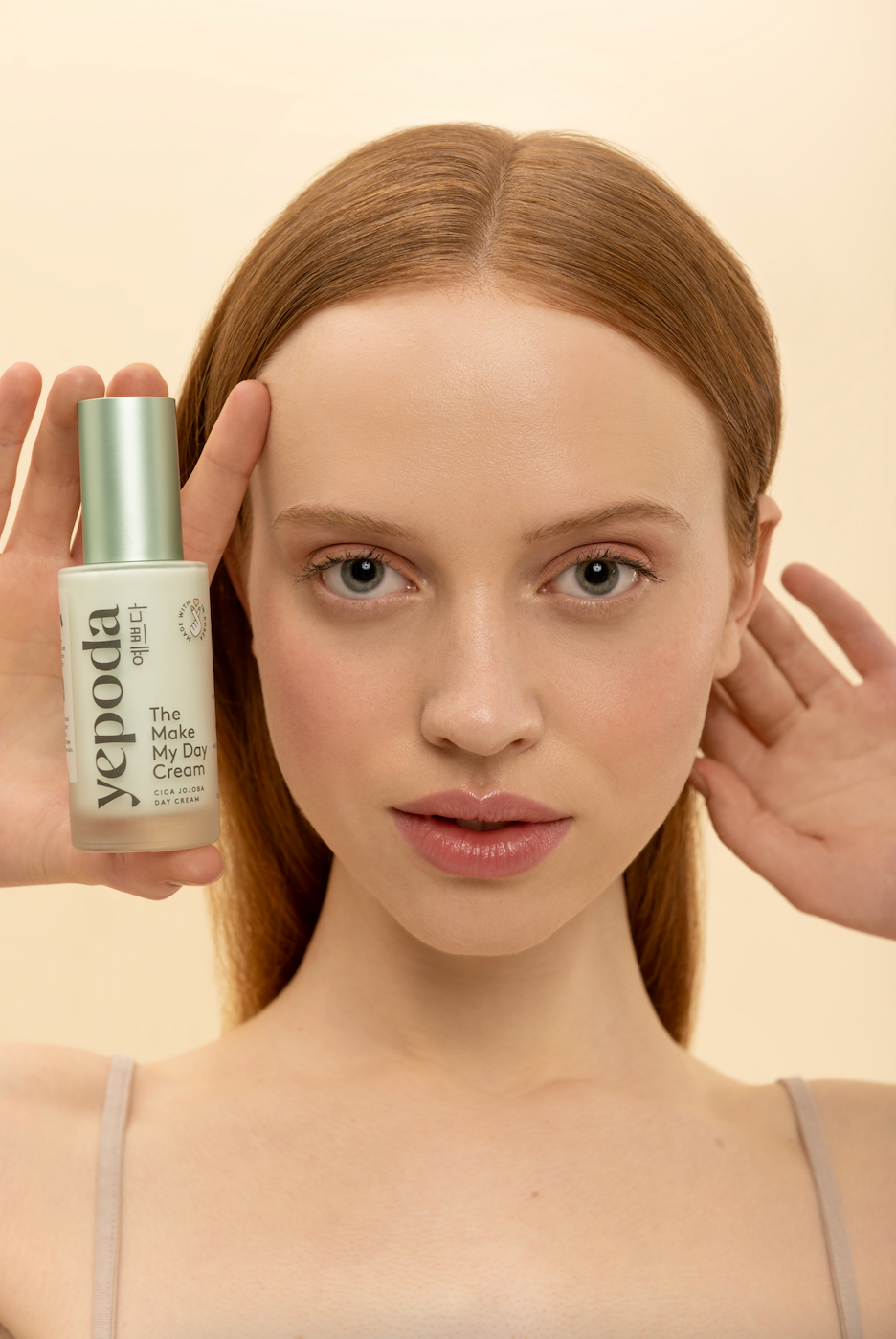 Skin Barrier Support: Use regularly to strengthen skin's protective barrier against environmental stressors.
Main ingredients
Known as "tiger grass," it helps combat acne, soothe redness, and speed up the skin's healing process.
Known for its moisturising and nourishing properties, it keeps the skin smooth and protected.
Rich in Vitamin E and A, this natural emollient moisturizes and nourishes the skin.
Cica
Jojoba Oil
Shea Butter
With the healing powers of Cica, your skin finds a powerful ally against acne and redness, while also boosting its resilience and preventing dehydration.
Turn to the nurturing goodness of Jojoba Oil that not only protects but also leaves your skin feeling smoother, putting an end to dry and dull skin days.
As an added luxury, Shea Butter delivers an intense dose of hydration, retaining moisture and leaving your skin feeling soft and supple.
Dive deeper into hydration with Camellia Oil, providing an extra moisturizing boost to keep your skin looking fresh and vibrant all day.
COMPLETE YOU ROUTINE
Set (Calm Balm, Bubble Double, Mist Have, Repair Hero, C-Tox, Make My Day Cream, Midnight Magic)